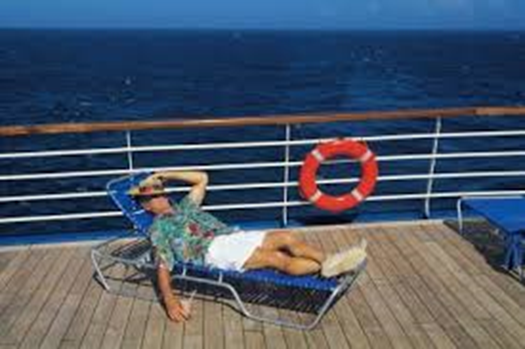 Last summer was not one I would call fun. I can't go into details, I was home for nine weeks; the first 2 weeks in the house. After that, I couldn't wait to get outside and do something, anything.
---
Anything, it turned out, was sitting and reading.
---
That turned out to be sitting in my favourite chair, reading twelve books and listening to music. I wasn't that mobile, so my chair was near the back stairs and I had my trusty cane with me. I also had the house and cell phones right next to me on a table.
I ended up getting quite a nice tan just from sitting in the backyard.
Around week five, of being home, Marcy, my wife, convinced me to go to the beach with her. I still had to use my cane and could only carry a light bag with our beach supplies in it. She carried our chairs.
Later in the afternoon as we were walking along the water, I looked out to the water and suddenly got dizzy. I quickly took a hold of Marcy's arm and got away from the water. I guess that my balance still wasn't back yet.
---
My tan was certainly getting better!
---
We went to the beach two more times and each time I was stronger and stronger. I didn't need my cane. This was the first time in years that I went to the beach on a Sunday three times, much less once!
By the time I went back to work, I looked quite healthy with a great tan!
This year, it's things as usual. A couple of weeks ago, Michelle, my daughter, and I took a quick trip up to Syracuse to visit my father. I also saw some radio friends. It was a nice trip away and anytime you don't have to clean your room or do any sort of cooking, I guess it's a vacation.
In July, we're taking a cruise and I'm certainly looking forward to that. I must work on my tan this week, so I won't burn while in the Caribbean. I did that once and it wasn't any fun. Luckily, one of our friends had some aloe lotion with them, and that made a huge difference.
I plan on sitting on the deck, hat and sunglasses on, ear buds in and listening to some music while watching the bikinis bounce by. Yes, I like to be stealthy. Maybe I'll even treat myself to a nice, cold tropical drink in a souvenir cup of some sort. I'm not a big drinker, but sometimes, you just need to splurge.
---
Another Jimmy Buffet concert is on my agenda.
---
Then on 15 August, I'm going to yet another Jimmy Buffett concert, at Jones Beach. I've been to so many that I can't keep count. I'm thinking of taking that Wednesday and Thursday off as well and having another mini staycation.
My wife and kids will be working. It will be some well-needed and deserved time for me. Sometimes we just get tired of being around people; am I right? There's nothing wrong with wanting to be alone sometimes. I have plenty to do, and a daytime nap is one of them.
So have a great summer, and I'll write about the cruise once we get back!