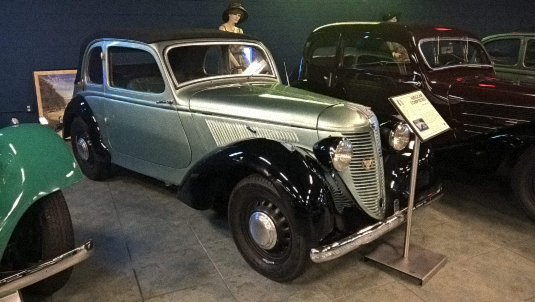 This past Fourth of July 2019 was rather special for us. As the Fourth fell on a Thursday, I was able to take a four-day weekend, which was nice. We, wife Jo Ann, foster son Damian and me, packed the car and headed out of town.
---
Off we went.
---
Our first destination was Naples, Florida, to see my mother. She's recovering from her broken foot. Although now home, she must use a rolling walker; she's in pain and had a bad infection in her leg, which was purple-red from ankle to just below her knee.
We wanted to see mom, as we're concerned over how many more visits we have left with her. She's ninety-three and a half. There's also the fact my brother Greg and his family were away, just then; on their vacation, ergo mom was alone.
Given her health, it wasn't good for mom to be alone, thus we decided to visit. As it happened, my brother Danny and his wife, Sharon, came to visit for the day, too. Although we're not close, we are family. Together, we took mom to lunch at one of her favourite places: Bob Evans, a chain of restaurants spread across America.
As we sat, I jokingly said, "What shall we talk of, politics or religion?" Sharon laughed and suggested religion, as it would be the least offensive. Danny is a hard-core Trump supporter, which saddens and amazes mom.
"[Danny] makes excuses for everything [Trump] does," says mom. "I don't know how he can do that." Anyway, we managed to have a nice meal.
We were glad to see Sharon, as she has lung cancer and is undergoing chemotherapy. She was a long-term smoker. As many in the family, we're unsure of her future.
The next day, Friday, we wanted to go do something with mom, but she wasn't up for anything, even going out for breakfast. We elected to spend time with her and then we, the three of us, took a trip.
We knew that Damian, at age eleven, would not do well just sitting around some house, with mom, watching movies and reminiscing of events and people that he did not know. Thus, we drove to Fort Myers to visit the Thomas Edison and Henry Ford Winter Estates and museums as well as the Tampa Bay Automobile Museum. Damian enjoys history; he found the laboratory and homes rather interesting.
Then we came to the old cars. Two things Damian loves, cars and sneakers. He reveled in the glory of the old vehicles.
Damian is fascinated with cars; he loves seeing all manner of great cars. He talks of one day having a cool one of his own. If we can swing it, I'll take him to Daytona to see the race.
---
Old cars are a passion for Damian.
---
Seeing old Model As, Model Ts and some of the various trucks, of long ago, was his best experience since watching the Solar Bears winning a hard-fought game at the Amway Arena. Damian had to know as much as he could of the vehicles. He had to study how they worked, see the engines, learn of how hard they were to start; he's on his way to becoming an engineer, I think.
It made me smile to be able to tell him the same story my dad told me about how the old-fashioned crank could break your arm if you weren't careful, you had to not wrap your thumb around the crank as you turned it and pull your arm away once the engine kicked. He loved it and just soaked in the knowledge of automotive history.
Yes, it was a very good visit to the estates, museums and, especially, the old cars. Afterward, we planned to go to Naples Beach, but an afternoon rainstorm ended that idea. We had to wait.
Saturday it was time to visit Port Charlotte and Jo Ann's mom, Penny. Although a few years younger than my mom, she, too, has health issues and thus we wanted to visit. Jo Ann also needed to visit her sister and brother-in-law; he's yet another family member in poor health.
The television set Penny had died. She needed "Tech Support." We went to a local store and bought her a new smart set. Then Damian and I set it up for her.
As Penny is less than techno-literate, we had to simplify her set up. Once the television was on and connected to her Wi-Fi, I set up her cable and channels to minimize the steps to get to what she wanted. Here's hoping it works.
We had a nice visit, a productive visit, with everyone. Damian got what he wanted most: a swim. The condominium complex, where Penny lives, has a pool.
I took Damian for a nice long dip. He had some fun, was out of the hair of the adults and well-worn out by the time everyone arrived for a pleasant meal. This day was good.
Sunday came. We had planned to get home early, but it didn't work out that way. My mom's leg still looked bad and her physician ordered a new medication for her. Alas, the pharmacy didn't open until noon, on Sunday; we stayed to get it for her.
Eventually, we were on our way home; it was a long drive. We navigated a major thunderstorm and heavy traffic. By the time we pulled into the driveway, each of us was exhausted, totally. Yes, it was a long hard trip, but worth it.
---
It was a most satisfying Fourth.
---
We saw the older members of our families that we know have little time left; we built new memories, with our young foster son, and exposed him to some truly old aspects of American history. It was a satisfying way to celebrate the Fourth. To end the day, we watched the New York City fireworks on television, which was icing on the cake.