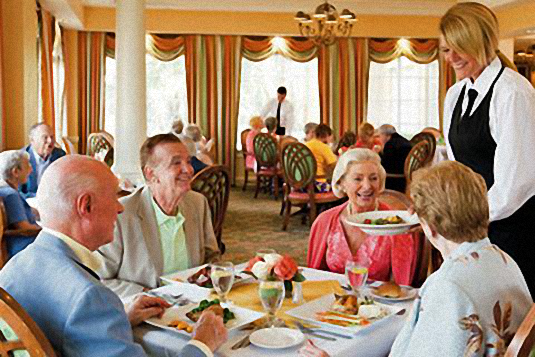 One of my guilty pleasures these days is the Netflix series Big Mouth. I find it truly hilarious. I genuinely love the characters.
Learning to research.
In one episode, the character, Nick, complained of having to do a book report. He questioned why he needed to learn to do I because, in his life, would he ever do one again? The question has some validity as it's likely true.
Since my youthful school days, I've never had to write another book report. I needed to write reports. I did homework, so to speak, too.
What's the true lesson the kids are supposed to take away from the book review exercise? Well, it's how to research a topic and put data into a clear and concise essay or report. School assignments have manifest and latent results; read a book, decide what it means.
These past weeks my brother and I have been doing our fair share of homework. Our mom is still in the hospital, but she is slowly improving. We face the prospect of finding long term care for her.
We've started researching. We learned of nursing homes, levels of care, a la cart services, private and semi-private rooms. Most especially, we learned how these places, these long-term care facilities, deal with COVID-19.
Do they have amenities? Mom loves to play cards and mah-jong. Are those games available?
Do the rooms have roll-in showers so she can use her wheelchair? For that matter, where do we get a chair for her? Jo Ann, my wife, has all kinds of info on brands and styles of chairs; she can make sure the chair fits mom so she's safe in it.
We also made a point of casting our net beyond the Naples, Florida, area. Despite that being where mom lives now, we felt it important to find her the best place possible. Orlando has some wonderful facilities and Jo Ann took a virtual tour of one.
Little by little, we've all done our part to fill in the blanks, as the saying goes. We each supplied some information to the final report. Mom learned what we found and her choices.
Mom decided.
Then, just the other day, Greg wrote to say mom made her decision. She asked him to find her a room back at Aston Gardens (pictured above), the place she used to live. Although Aston Gardens has wonderful independent living apartments, which is what mom was in, they also have the assisted living rooms; she feels ready to move into one of those.
Mom likes Aston Gardens. She knows the people. She has friends there. She wants to go back to Aston Gardens. In Greg's words, "This is her dying wish."
Oh, those words stab at my heart and soul and I can't look at them or think about them without my eyes filling with tears. Yet, I understand her feelings. For her that place is home, and so going back there makes perfect sense.
Now, Jo Ann and I would be pleased and proud to have her near us so we could help in her care; give Greg and Anne a break from all the headaches it entails. It would be wonderful to see mom more often.
That said, we will respect her wishes. If that is where she wants to spend her final days, so be it.
At this point, her comfort and well-being are what matter. We hope that at some point we'll be able to see her again. Given the state of medical care at her hospital and Aston-Gardens and the work done on vaccines and treatments for the virus, who knows what the future holds?
It brings a smile to my face to think of her among friends and comfortable. Yet, I also remember her words and wonder, silently. How long does she have?
Do not count her out.
Well, others have made the mistake of counting mom out before she's ready to give up. Given all that she has overcome in her life, I wouldn't be surprised to see her make it to a hundred on pure will alone. So, we shall wait and see what tomorrow brings us.
Combining the gimlet-eye of Philip Roth with the precisive mind of Lionel Trilling, AJ Robinson writes about what goes bump in the mind, of 21st century adults. Raised in Boston, with summers on Martha's Vineyard, AJ now lives in Florida. Working, again, as an engineeer, after years out of the field due to 2009 recession and slow recovery, Robinson finds time to write. His liberal, note the small "l," sensibilities often lead to bouts of righteous indignation, well focused and true. His teen vampire adventure novel, "Vampire Vendetta," will publish in 2020. Robinson continues to write books, screenplays and teleplays and keeps hoping for that big break.
More by AJ Robinson:
Tell a Friend
Click above to tell a friend about this article.