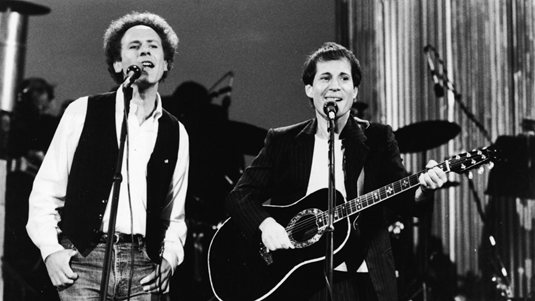 My wife just almost jumped out of her chair. She opened the weekend paper on Saturday 21 September and there it was. That day was the thirty-nineth anniversary of the famous Simon and Garfunkel reunion concert in Central Park in New York City.
A long-awaited post-break-up event
By 1981, their partnership had been over for nearly eleven years. Apparently, there was a disagreement involving Garfunkel going off to film Catch-22, without adequately clearing it with Simon. Technically speaking, then, the year 2020 marks the milestone 50th anniversary of their breakup.
My wife thinks that the sun rises and sets on the Simon and Garfunkel and just happens to own the DVD of the Central Park concert. I think they are not too shabby, as well. To honour the anniversary, we sat and watched the DVD and enjoyed it so much we resolved to do so every 21 September for the years to come.
There was something invigorating about seeing the two thirty-nine-year-olds, who, in real life, are now both in their late seventies, entertain 500,000 enthusiastic spectators with music mostly from their golden period of the 1960s, although they did also sing several Paul Simon songs from the post breakup era.
The look back over fifty years makes the decision, by Paul Simon, to go solo seem entirely reasonable. As it turned out, he had songs to write and was free to do it. At the time, the break-up was thought potential career suicide; who could forgo a cushy glide towards retirement regurgitating the existing Simon and Garfunkel catalog?
The break-up was also seen as a bit cruel to Art Garfunkel. The pair had been playing together since 1958, originally as Tom and Gerry. Still, by 1970 it was widely believed they loathed one another.
We should be grateful Simon did go solo. He then gave us great albums, including There Goes Rhymin' Simon, Still Crazy After All These Years, and Graceland. Arguably, he would not have produced with the albatross of Garfunkel around his neck or so some fans believe.
The pleasure we derived from that video eclipsed the twinges of sadness that confronting that 39-year-old event evoked. "We could have gone to see it," said my wife. We never thought of going at the time.
She was right. At that point, we had no children to babysit or cats to mind. What other momentous concerts should we have gone to see that we sold ourselves short on? John Prine at Massey Hall? Leonard Cohen at the K-Rock Centre and other memorable life experiences had we passed up?
Recovered from nursing homes, operating rooms, cemeteries and pickling jars.
Because we enjoyed the concert so much, we stand accused of wallowing in that n-word, the last refuge of the culturally bereft: nostalgia? Were are akin to audiences in those fund-raising specials on PBS, plied with tired, bald and overweight performers dragged onstage from nursing homes, operating rooms, cemeteries and pickling jars, to sing again that one song that made them famous?
On PBS, all acts are served with the assurance that this was the greatest music ever and with the certain knowledge that hearing it will generate warm feelings and shake loose donations. Not that I have anything against PBS. I enjoyed The Highwaymen Live at Nassau County Coliseum courtesy of PBS fundraising campaigns.
It was the great philosopher Harrison Ford who said, "I don't do nostalgia. It just doesn't occur to me. I'm living in the moment and I don't have that gene." I think that's being a little too tough. Nostalgia may receive a rap for evoking false memories of an idyllic past. It may also serve to make others sad with their present circumstances. Yet, it can also bring back warm memories of younger and less stressful times.
Someone else once said, "Nostalgia is the intimate refuge of every man and every woman in a world seemingly gone mad." A little nostalgia, however sentimental it may seem, can be a legitimate tonic to help us get through these tough COVID-19 times. Alternatively, nostalgia may simply mean nothing is new.
Besides, what is or is not nostalgia is entirely subjective. Maudlin sentimentality for one is stirring passion for another. As Paul Simon might put it, one man's ceiling is another man's floor.
21 September 2021.
Now you know where my wife and I will be on 21 September 2021. We'll be going to Scarborough Fair. We won't be ashamed of it or alone.
Some readers seem intent on nullifying the authority of David Simmonds. The critics are so intense; Simmonds is cast as more scoundrel than scamp. He is, in fact, a Canadian writer of much wit and wisdom. Simmonds writes strong prose, not infrequently laced with savage humour. He dissects, in a cheeky way, what some think sacrosanct. His wit refuses to allow the absurdities of life to move along, nicely, without comment. What Simmonds writes frightens some readers. He doesn't court the ineffectual. Those he scares off are the same ones that will not understand his writing. Satire is not for sissies. The wit of David Simmonds skewers societal vanities, the self-important and their follies as well as the madness of tyrants. He never targets the outcasts or the marginalised; when he goes for a jugular, its blood is blue. David Simmonds, by nurture, is a lawyer. By nature, he is a perceptive writer, with a gimlet eye, a superb folk singer, lyricist and composer. He believes quirkiness is universal; this is his focus and the base of his creativity. "If my humour hurts," says Simmonds,"it's after the stiletto comes out." He's an urban satirist on par with Pete Hamill and Mike Barnacle; the late Jimmy Breslin and Mike Rokyo and, increasingly, Dorothy Parker. He writes from and often about the village of Wellington, Ontario. Simmonds also writes for the Wellington "Times," in Wellington, Ontario.
More by David Simmonds:
Tell a Friend
Click above to tell a friend about this article.