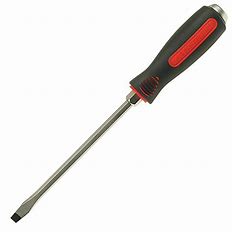 Source: mayhew.com
"You can't buy a screwdriver in Niagara-on-the-Lake," heritage consultant Carl Bray told a Council Committee-of-the-whole last Thursday. That town has "got a beautiful shell, but it's a hollow one except for the very wealthy. Everybody who works there, lives in St Catharines or Pelham."
A heritage designation in the offing.
The lesson, which we in the County are eager to learn, is that strong heritage designation does not necessarily a great community make. In fact, it can unmake one, as people eventually get priced out of their own communities. A town where only the wealthy can afford to live does not have much of a future.
The comments, by Bray, came during a meeting to approve the preparation of a plan for downtown Wellington to become a provincially designated heritage conservation district. Picton got similarly designated a few years ago. It's time for Wellington to get the designation.
Despite his comments, Bray is bullish on the returns from investment in heritage conservation. He told the committee that investing in heritage conservation results in community economic benefits that can repay the dollars invested by as much as fourteen times, noted that cultural tourism is a growth sector. He opined that Wellington stands to benefit from the "staycation" market coming from the nearby urban centres.
Wellington is worthy of the heritage conservation district status, according to Bray, because it has views along its streets, a mature tree canvas, a concentration of civic properties forming an institutional hub, a compact commercial core, a linear development pattern, a settlement area between the lakeshore and agricultural land, and historical association with important people and events. The report doesn't list who those important people are. I'm guessing, therefore, that one might be the late actor Robert Urich, of Spenser for Hire, or his wife Heather Menzies Urich, who played one of the von Trapp daughters in the movie The Sound of Music. I could be wrong).
It was timely that at the same meeting the committee also heard a presentation of the first annual report from the County Affordable Housing Corporation. Things are on the move. In Wellington, the corporation has struck a deal with a developer to build 36 affordable housing units on the site of the old Dukedome, on Niles Street, a mix of one- and two-bedroom units that would meet the Canada Mortgage and Housing Corporation standard for affordability Construction, is slated for next year and occupancy for 2023. There are environmental issues still to be sorted out, however.
Private sector deals for even more units.
The affordable housing corporation has also made a proposal to a private sector partner to build twenty similar units on a site elsewhere in the County. As well, it is considering the implications of offers to make land available for tiny home communities in the County. Tiny homes are all the rage, apparently.
Given the problems that developers have including an affordable housing component in their subdivision plans. see Exhibit 'A' the Talbot on the Trail project in Picton, it is good to see an initiative in dedicated affordable housing. However, it can't be a complete substitute for more integrated affordable housing. It's important for the future of Wellington that we get affordable housing right.
Plans are being put in pace to allow the population of Wellington to quadruple over the next decade. Multiple developers tabled plans to construct hundreds of new dwellings. Not all their proposals will be good for Wellington.
Even though the developments will not abut Main Street, the focal point of the proposed heritage conservation district, it will be a challenge to maintain the heritage character of Main Street. Thank goodness we have an Official Plan in place that addresses the desire to create a "livable community that contributes to creating a sense of place." That we have a secondary plan that presents a vision for Wellington Main Street.
Soon, hopefully, we will have a conservation district to add to our hand. This will enable standards to be set on building alterations and storefronts. We'll also need a way to enforce the standards.
Buying a screwdriver.
How will all the looming changes play out? I don't know. I do know I've got a test I want to do. I want to be able to buy a screwdriver
Some readers seem intent on nullifying the authority of David Simmonds. The critics are so intense; Simmonds is cast as more scoundrel than scamp. He is, in fact, a Canadian writer of much wit and wisdom. Simmonds writes strong prose, not infrequently laced with savage humour. He dissects, in a cheeky way, what some think sacrosanct. His wit refuses to allow the absurdities of life to move along, nicely, without comment. What Simmonds writes frightens some readers. He doesn't court the ineffectual. Those he scares off are the same ones that will not understand his writing. Satire is not for sissies. The wit of David Simmonds skewers societal vanities, the self-important and their follies as well as the madness of tyrants. He never targets the outcasts or the marginalised; when he goes for a jugular, its blood is blue. David Simmonds, by nurture, is a lawyer. By nature, he is a perceptive writer, with a gimlet eye, a superb folk singer, lyricist and composer. He believes quirkiness is universal; this is his focus and the base of his creativity. "If my humour hurts," says Simmonds,"it's after the stiletto comes out." He's an urban satirist on par with Pete Hamill and Mike Barnacle; the late Jimmy Breslin and Mike Rokyo and, increasingly, Dorothy Parker. He writes from and often about the village of Wellington, Ontario. Simmonds also writes for the Wellington "Times," in Wellington, Ontario.
More by David Simmonds:
Tell a Friend
Click above to tell a friend about this article.